DIRECTOR'S STATEMENT
While most "soldier-coming-home-from-war" films deal with a soldier battling PTSD, I wanted to flip that well-worn premise on its head to ask: what if the solider who returns is fine, but it's his country that's lost its mind? America was built
on the backs of Immigrants and protected by the courage of Veterans – yet both of these groups have grown increasingly marginalized in today's society.
I felt like the best way for me to explore such big, complex issues in the context of a small, independent film was to create an intimate love story with universal implications.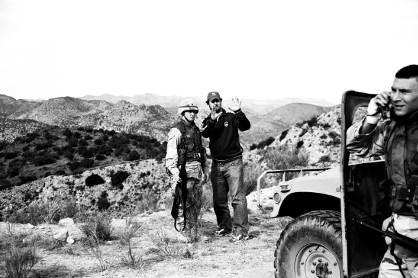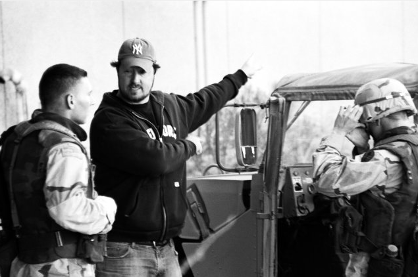 DIRECTOR BIO & FILMOGRAPHY
SEAN MULLIN is an award-winning filmmaker and screenwriter who holds an MFA in Film Directing from
Columbia University
and a B.S. from
The United States Military Academy at West Point
.
As a writer/director, his short films –
SADIQ
,
MAN IS A BRIDGE, and THE 14th MORNING
– have won numerous awards and played at film festivals around the world. His MFA Thesis Film at Columbia
–
SADIQ
– was nominated for an MTV Movie Award for "Best Student Film." AMIRA & SAM
is his feature-length debut as a writer/director.
As a screenwriter, Sean has been hired to write screenplays
for Oscar Nominated Director Henry-Alex Rubin
(
MURDERBALL
)
as well as
pop sensation Britney Spears.
Sean's unique background as a former army officer turned stand-up comedian informs his creative sensibility, which oscillates between comedy and drama. Prior to launching his filmmaking career, Sean was a Captain in the New York Army National Guard – where he was a first responder after the attacks of September 11th. He spent his days working as the Officer in Charge of the soldiers down at Ground Zero, and his nights performing stand-up comedy. He was a regular at comedy clubs all around the city, including
Stand-Up New York, Gotham Comedy Club,
and the
Upright Citizens Brigade Theater
.